Our mission at Iglesia Cristiana Canaan is to glorify God by introducing Jesus Christ as Lord to as many people as possible and to develop them in Christian living using the most effective means to impact the world, making an eternal difference in this generation
Ours is a vibrant and active community! Keep up with what's happening at Canaan and learn about and take advantage of our many opportunities for fellowship and fun!
Entre Amigos
S

intoniza todos lo lunes tu programa entre amigos en punto de las 7:30pm
Bible Study
Learn with us about the Word of God 7:30 pm
Early Morning Prayer
​
Join us every Thursday
from 5:30am - 6:30 am
​
Stormie Omartian's bestselling The Power of a Praying series (more than 28 million copies sold) is rereleased with fresh new covers and new material to reach a still-growing market of readers eager to discover the power of prayer for their lives.
​
After 20 years of raising her son and daughter alongside her husband, Michael, Stormie looks back at the trials and joys of parenting and the power in praying for her children. In these easy-to-read chapters, Stormie shares from personal experience as to how parents can pray for their kids'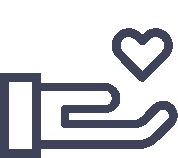 "Whoever is kind to the poor lends to the Lord,and he will reward them for what they have done."