La Iglesia Cristiana Canaan comenzó en Marzo de 2008, Viendo la tremenda necesidad de una iglesia vibrante en Dallas. Dirigido por el pastor Fernando Gutierrez y su Esposa Aida Gutierrez, los comienzos de la iglesia joven fueron modestos, y los servicios se llevaron a cabo en la casa de una hermana que gentilmente e incentivada por Dios presto su casa durante los primeros Años de nuestra . En 2009 , La Iglesia Canaan se mudó a su nuevo hogar en la Jupiter Road en Garland.
​
​
Mantente informado de las actividades de tu lglesia . acontinuacion encontraras nuestros proximos eventos.
Entre Amigos
S

intoniza todos lo lunes tu programa entre amigos en punto de las 7:30pm
Estudio Biblico
Todos los Miercoles 7:30 pm empezamos una nueva enseñanza este miercoles 01 de Noviembre el tema es Mi union con Cristo
Oración
Despierta temprano y acompañanos todos los jueves de 5:30am a 6:30 am
y empieza tu dia en la presencia de Dios.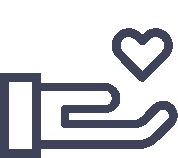 "Un préstamo al pobre es un préstamo al Señor,
y el Señor mismo pagará la deuda."
"Whoever is kind to the poor lends to the LORD, and he will reward them for what they have done."
Suscribete y recibe noticias y boletines de nuestra iglesia.